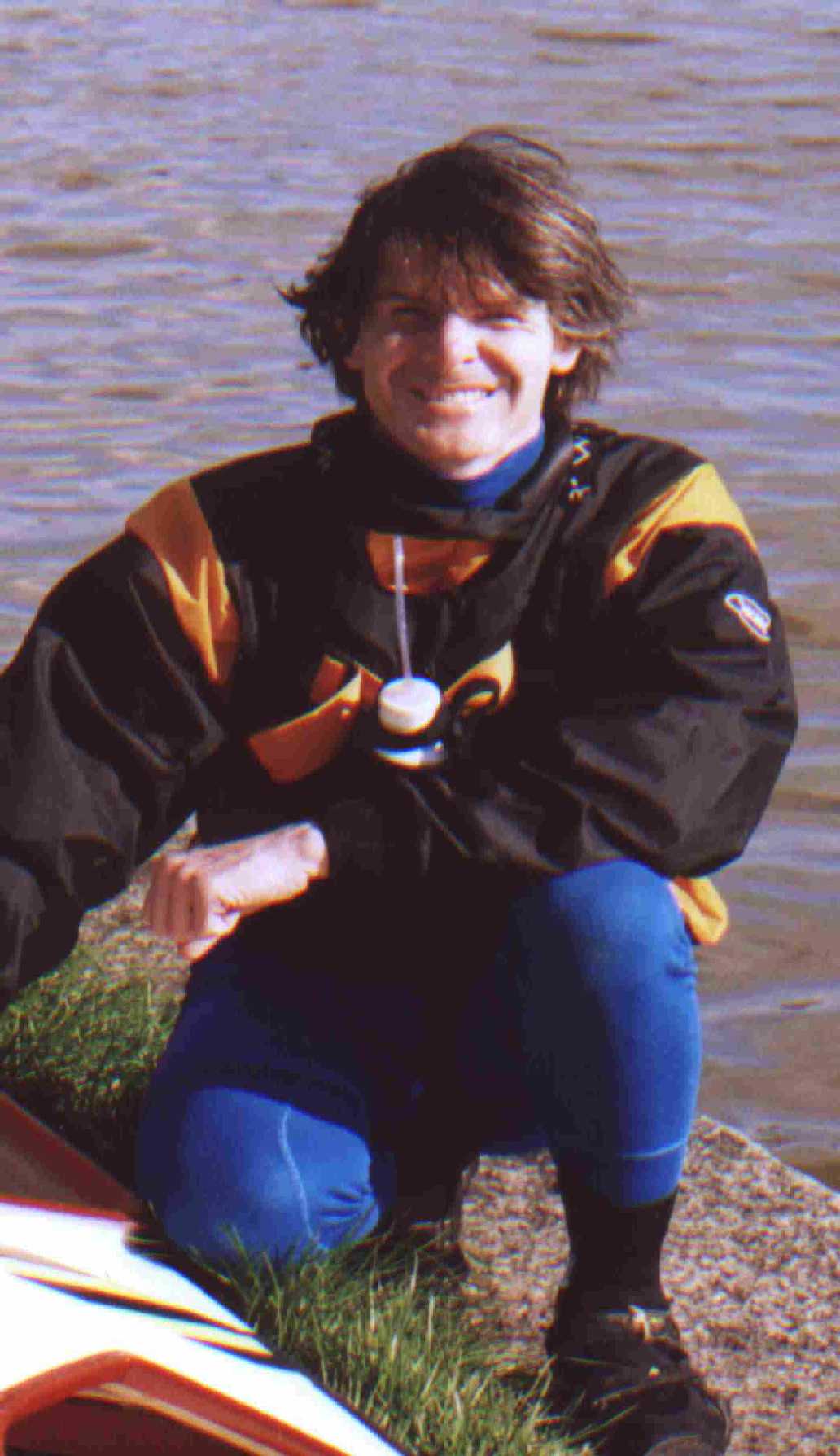 Name - Gary Parkinson
DOB - 10 Nov 57
Height - 5'10''
Weight - 10st 7lbs
Born - Devizes Wiltshire
Now living - Bude Cornwall
Occupation - Nurse - Offshore Oil Industry, 120 miles East of Shetland
Started paddling - 12 yrs old
First Coaches - Clive Lewis, Devizes & Ted Tandy, BoA - I am forever in their debt for introducing me to the sport.
Current Coach - Self
Clubs
Devizes School
Bradford on Avon
Royal Air Force Canoe Association
Richmond Canoe Club
Bude Canoe Club
Boats
K1 - Mosquito M3 (Thanks Gavin!)
K2 - Regina (x2) Marathon & Sprint
K1 - Panther
C1 - Delta
Wave Skis (x2) - Dirty Habits XP75 & XP80 Custom (well we live in Bude with the best surf in the UK!)
Blades
Concept Sport (South Africa) - Russians
Concept Sport - Gere
Honved C1 (Hungarian)
Gees C1 (UK)
First Race - K2 - Winter Waterside - Gt. Bedwin - Newbury - Did a lot of swimming!
Best Result
4th C2 - Nottingham International 1982 ish, with the late great Ken Pereira
3rd C1 - British Champs 1982 ish
2nd C2 - British Camps 1982 ish
1st C1 - Inter-Service Champs 1980-85
1st K2 - Friendly International - Adelaide 1992 - with Julia Hobday
3rd K1 - Bude 200mtr 2002
Worst result
Being passed on 1000 mts by the next race in an international !
Best Course
Toda - Japan - like Nottingham but used 24/7 - all year!
Favourite Training Venue
Loch Cliff - Unst, Shetland - total solitude - pure beauty - not a speck of pollution, just you and the seals!
Past Experience

Assistant coach - Japanese National team 89-91

Assistant coach - Australian Jnr Development team, Ivanhoe canoe club, Melbourne Australia - '92
Devizes to Westminster numerous times (well my home town is Devizes!)
British Team Training squad - C2 with Ken Pereira - 80 - 84ish
Favourite Training
Pyramid to 50 strokes up and down x2 with bungies - I can feel the burn even now!
Future Plans
To support any one who wants to develop in the sport of Canoe or Kayak racing
My Ideas to make 200mtrs more popular
Bribe a TV company to show a regatta on prime time TV
Have every town with a river or canal hold small regattas through out the year - with good local advertising and media coverage