Richard Etheridge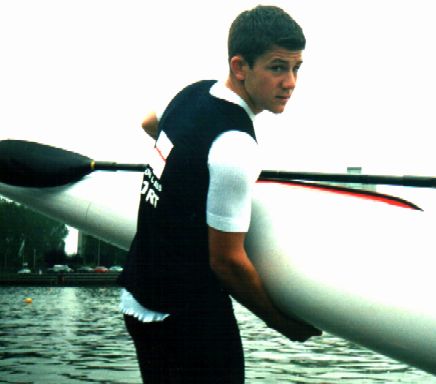 DOB 30/06/86
Weight 75kg
Club
Wey Kayak Club
Occupation
Student
Favourite Training Venue
River Wey
Favourite Racing Venue
Gent (Belgium)
Favourite Training Session
40 Second on 15 seconds off x4 x5
Favourite Training Camp Location
only really been to Nottingham!
Age started canoeing 9
Equipment
Hodysport Orca Large K1 (sprint)
Hodysport Orca Large K1 (marathon)
Plastex Sting XXL K2
Braca IV max Paddles
What do you consider to be the most important elements to being a top 200 metre paddler?
Power and maintaining power from start to finish. technique is important, putting good technique and power together is important.
What specific training methods do you adopt to get that all important sharpness/explosive power needed for the 200 event?
I do a lot of sprint work on the water, a lot of starts and bungee work. i do a lot of power weights in the gym too.
What do you enjoy most about 200m racing?
200m racing is the only real sprint race because it all out from start to finish. not like 1000m and 500m. 200m racing is great to watch and race. 200m is not an endurance race like 100m, which is like a mini marathon!
What do you feel can be done in the UK to promote the 200 metre event, bearing in mind it's exposure and popularity in most other countries and at any major international event?
The numbers of people racing need to be increased, the more people who race the more people will watch and hopefully want to take part. 200m racing needs to become more important in GB teams for people to take notice, this would get more people taking part because it will mean so much more to people.